Neurodiversity in Action debate
1, Dyslexia and risk critical occupations

Slide 1

One of the most complex issues surrounding dyslexia, as a disability, is the association with working memory, spastically awareness, speed of processing written text, issue with time management, issues with low self esteem.

Now if you were to have all these issues and I said that you wanted to be in the fire service, or some other occupations, that has an occupational risk element; you would have to prove that you have a good working memory well, let's just say the complete opposite to the above.

It is normal for us dyslexics to have our cognitive list of human functionality made as a barrier. In short an army of occupational types of assessments are initiated for the safety of both the individual and the organisation.

slide 2

Looking at this slide it seems quite dramatic, and I have to say it is. And when we consider the danger that the fire fighters might be exposed to, I hope that everyone in the room would agree with me, that we want our fire fighters and emergency services to be well trained and selected on merit, Thus no concessions for dyslexia as it is just too dangerous.

Slide 3

Looking at slide three, all the above are of officer rank, and if you look closely you can see that they have all been honoured with long service medals. All are dyslexic one is a magistrate, one has written post graduate certificates for university, they have serviced at London at the most challenging times in terms of civil unrest and served in the UK International Search and Rescue Team.

However, If the current selection criteria were applied, when they first joined the fire service in 1987, none would have had a chance in getting into the fire service, because none had a level 2 or equivalent academic qualification.

Slide 4

When watching this short video I want you to reflect on what dyslexics are very capable of dealing with, incidents such as these.

Dyslexics and other Neuro diversities are good at

1, We are holistic, that means we can process a complete picture, and make meaning of the whole including the moving part.

2, We are great at emotional intelligence and can ascertain the difference in the patterns of stress that people make. Be they fire fighters or panicking members of the public.

3, We don't need the detail in order to make very complex decisions. Often it is the case in emergency incidents that fire officers have to fill in the blanks to initiate a plan.

4, Our intuitiveness gives us a massive advantage, that is to say, we instinctively trust our gut feelings when something does not feel right.

5, We can be incredibly focused on the task at hand, which means when others are being distracted by the overwhelming horror of some of the operational incidences, we attend, we can still function within the safe systems of work ensuring that others are pulled back from tunnel vision, which is incredibly dangerous, to a position of situational awareness.

Thus we need an urgent debate on who is assessing who and for what purpose.

We are in danger of creating a kind of Dyslexia and Neuro diverse apartheid society, where dyslexics are given a psychometric passbook.

The number of lives that I and my dyslexic colleagues have saved is countless, not perhaps in terms of numbers, but in terms of meaning to their families and friends.

So please focus your debate on the real action we need to take to stopped this slow move into Neuro diverse apartheid.

Pierre Marsh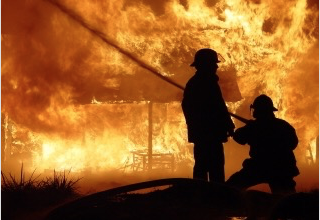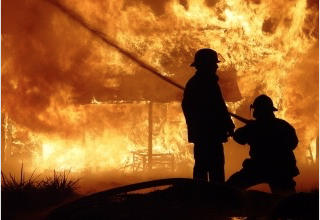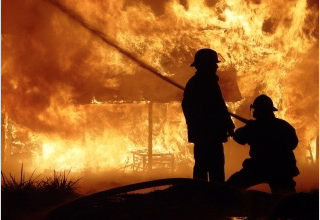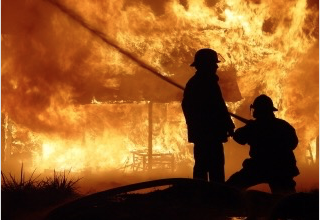 [pptx]
Neurodiversity in Action presentation
The Workplace
The Neurodiverse are leaders in technology and business
Steve Jobs (Apple Mac) Bill Gates (Microsoft)
City University report - 35% of entrepreneurs are dyslexic (Professor Logan 2009)
Own more than one business- grow them more quickly
Start their businesses right after school
Excel in oral communications, problem solving, delegation, and spatial awareness
300,000 dyslexic entrepreneurs (Halfpenny, J Halfpenny C. 2012)
YET there are still barriers
The Neurodiverse face barriers due to the lack of understanding of skills and abilities by employers, networks, educationalists, businesses and policy makers
Source; In their Element the case for investing in Dyslexic
Entrepreneurs. (Halfpenny & Halfpenny 2012)
Neurodiverse Talents
Resilience
Mental flexibility
Ability to overcome difficulties
Problem solving
Spot opportunities
Develop vision
Form relationships to motivate
Negotiate and delegate
A new approach to the workplace
There is an urgent need for comprehensive methods of intervention and remediation
An innovative approach such as focusing on end results, rather than the methods applied
John Cass Business School in 2011
We know the barriers
Forms and applications
Communication interactions- email- interviews
Incremental loss of confidence to achieve ability
Issues around disclosure
Training which requires functional Maths/English in a linear based exam tests - The new Apprenticeships
Lack of consistency in systems : Access to Work- JCP-recruitment
The Loss to the nation
This situation has significant economic repercussions with the Dyslexia Institute in 2007 estimating that unrecognised dyslexia cost the UK economy £1 billion per year
World Foundation data in 2015 - 20% of the UK's population is estimated to be functionally illiterate
The cost
Cost to the UK economy approximately £81 billion each year
The highest cost in Europe (World Foundation)
Poor literacy and numeracy is ruining lives and is linked with an array of poor life outcomes, such as poverty, unemployment, social exclusion, crime and long term illness. (IoE)
Systems need consistenc
y
Access to Work are still requiring assessments for medical evidence of a condition. Any case studies are now sent to DAN to forward to AtW (DAN 2016)
JCP- disability advisors are being phased out to be employment coaches with an emphasis on internet job search
For those who do not have the literacy abilities/ and no IT skills- this means they are marginalized. (the poor & elderly)
Parliamentary question-Tabled on: 13 November 2015
Question:
To ask the Secretary of State for Work and Pensions, how many apprentices who have dyslexia have received support from the Access to Work fund in each of the last five years.
Answer:
The overall number of people with dyslexia who are helped by Access to Work has been steadily increasing. In 2014/15, 4,560 people who reported dyslexia as their primary condition were supported by the scheme.
The NEETs
The EHRC Triennial Review Developing the Employment Evidence Base (Policy Studies 2010) states that having a disability doubles the incidence of *NEET status compared with those without
*NEET- Not in Employment, Education or Training
We have increasing extremes
Those who have and those who have not
The Neurodiverse if not given opportunities earlier in life have a higher chance of unemployment
Yet there is little data to tell us the actual figures
Systems that lack consistency
Despite this the Neurodiverse contribute substantially to this economy
What is wanted
Accessible data
Workplace based on results not methods
Consistent systems for support in employment
A group of Blue Chip businesses which sign up to all of the above
A Vision
In 50 years the world could be a very different place. Text speak communications through mobile devices will be the preferred form of communications with no more paper letters.
Spelling will no longer be so important due to the speed of communication and the requirement for bite sized chunks of information to convey immediate messages. It will be vital to be up to speed within a world of global communications.  
Katherine Hewlett